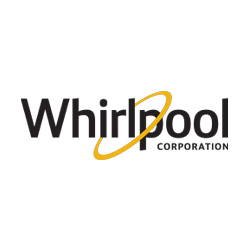 Part Time Virtual Senior Consumer Expert
Sorry, this job has expired.
Fort Lauderdale, FL
Whirlpool has immediate openings for part-time Senior Consumer Care Experts.

Earn $13/hr while working from the comfort of your home!

We've got you covered with:
• 5 days PTO
• Internet reimbursement
• A laptop and headset
• Bonus opportunities (a reward for your perfect attendance)
• Commission opportunities

If you enjoy helping customers and are looking for an opportunity that allows you to train and work from home, we have an amazing and flexible opportunity for you!

• Must have high school diploma or GED
• Call center experience preferred.
• Must be a problem solver with a customer service background.
• Tech-savviness in order to learn the systems that we use to assist our consumers.

• Great customer service and computer skills.
• Exceptional typing and writing skills.

• Monday-Saturday, 10am-2pm.
• Training for this position will be held virtually from 10am-2pm, Monday-Friday.

Who we are:
Whirlpool is proud to be the number one major appliance manufacturer in the WORLD. We take pride in the communities in which we work and live, as well as in our people. Our company markets many of the products you have probably seen, most likely used, and (hopefully) loved by KitchenAid, Maytag, Jenn-Air, and more! Our call center is award-winning (several times over, just to toot our own horn), and ranks among some of the highest scores for engagement.

We are an Equal Opportunity Employer.
15416